Breathing Life into Field Development Plans
Helping a Bakken operator improve the value of their asset through execution-ready development planning.
THE CHALLENGE:
To determine optimal well count and pad locations given pre-existing development activity and evolving land positions.
THE OUTCOME:
Quickly generated multiple development scenarios to and high-graded investment options saving months.
The challenge of how to efficiently produce US Shale assets in the future-in sustainable, cost-effective, and an efficient way-is driving innovation in how field development planning is done.
In 2017, Bruin acquired 104,000 acres from Halcon and it provided "an opportunity to add significant scale, acreage, inventory and production" to complement their existing asset base.
"Companies that can embrace 'Value Over Volume' have a shot at survival and regaining investor trust and interest."
Dan Pickering, Chief Investment Officer of Pickering Energy Partners
But how can Bruin develop all of this new acreage to maximize stakeholder value?
An approach that has captured the industry's imagination for years is full-field development planning that incorporates timing, costs, and performance variables for the surface and subsurface and turns it into an executable plan.
Unfortunately, today's toolsets do not allow for such a complex analysis in the timeframe required by company executives. GeoNote partnered with Bruin to change this fact.
GeoNote created GIS-based software that allows users to create subsurface plans and includes surface constraints in the same model. As Bruin found out, now the answer is a few weeks away, not 3-6 months away.
GeoNote allows users to combine subsurface planning with surface constraints.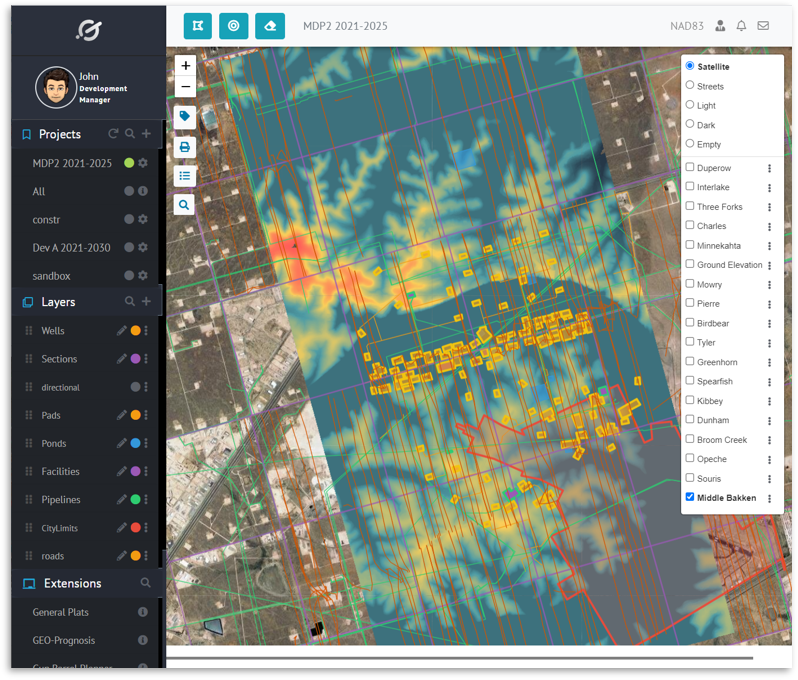 GeoNote expanded their offerings to include capabilities for collaboration with team members, workflow support for well permitting, and rig scheduling.
Bruin was able to fully analyze three development scenarios in four weeks covering various lateral lengths and multiple formation priorities. The scenarios incorporated spacing analysis by leveraging GeoNote tools to better predict parent-child well relationships.
Using these tools, operators can save time and improve their full cycle development costs through better capital efficiency.
GeoNote Extensions allow for powerful analysis supported by strong workflows.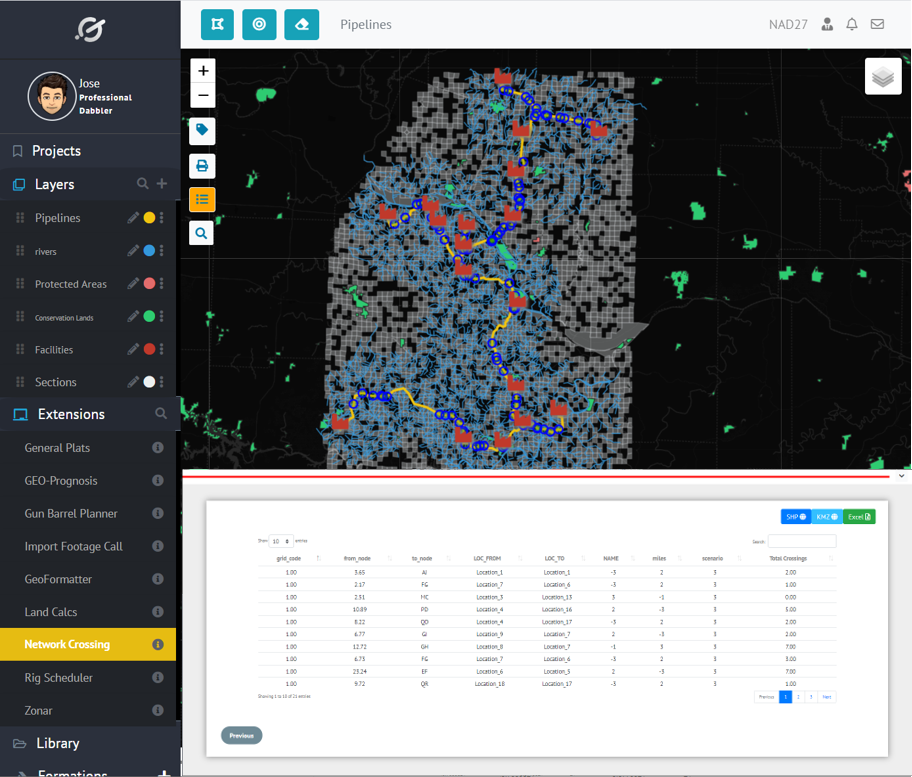 Upstream operations are constantly evolving. Technology innovation and market dynamics are constantly changing the game board and allowing Field Development Plans to be updated frequently to provide a valuable competitive advantage.
GeoNote provides this capability today and continues to innovate itself to provide leading solutions to the oil and gas industry.